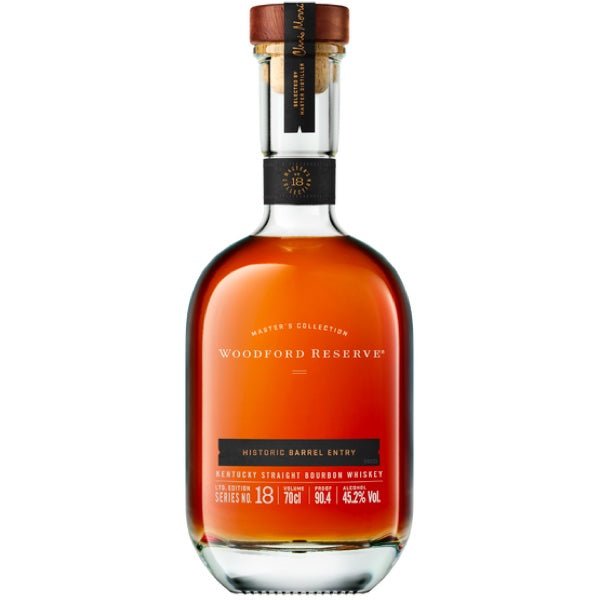 Woodford Reserve Historic Barrel Entry Bourbon Whiskey
Sale price

$399.99
Regular price
(/)
Orders of $250 or more receive a 12% automatic discount.
*Cannot be combined with the 10% OFF discount.
---
The Woodford County distillery, rooted in the 1830s, has long been a crucible of innovation and pioneering techniques that have come to define the world of bourbon. It's a place where history meets craftsmanship, and this 2022 Master's Collection is a testament to that legacy.
Master Distiller Chris Morris and Assistant Master Distiller Elizabeth McCall have delved deep into the distillery's storied past, drawing from its rich heritage while also infusing their personal passions into this creation. Their meticulous approach and dedication to the craft are evident in every drop of this release.
For this special edition, a significant departure was made in the distillation process. The whiskey was filled into barrels at 100 proof, a nod to the varying standards of barrel entry proofs that have evolved over the years. The entry proof of the "new make" is a crucial factor in the aging process, influencing the final flavor profile of the bourbon.
The outcome of this experiment is the Historic Barrel Entry, a manifestation of Woodford Reserve's commitment to exploring the nuances of bourbon-making. This expression stands out as a rich, deeply intense version of the iconic Woodford Reserve Kentucky Straight Bourbon Whiskey.
Choose options